Interior Painting San Diego is a very important part of a home's decoration. When done right, it can give a home a whole new look and feel. It can also add to the overall value of a home. But before you decide to have interior painting done, there are a few things you should consider.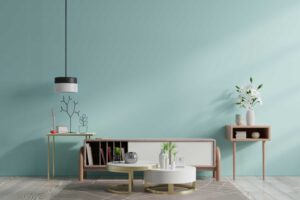 If you're planning on painting your home, there are some preparation steps to consider. Taking the time to prep your walls will ensure that your paint job is as smooth and professional looking as possible. Whether you're doing the job yourself or hiring a professional, preparing your space will make the process go smoother.
First and foremost, you need to determine the size of your space. Having a rough idea of what you have to work with will help you determine what kind of supplies you need. You can also rely on professional painters to give you a good estimate of how much work you'll need to get your home looking fresh and new again.
The next step in preparation is to identify the problem areas. This is best done by putting together a list of the worst offenders, ranging from peeling paint to general wear and tear. After identifying the problem areas, you'll need to do the proper maintenance to keep the problem from recurring.
Choosing the correct colors and a high-quality primer will make sure your walls are covered. Depending on the size of your space, you may need to consider using a professional for the heavy lifting.
Choosing the best quality paint for your home is important because it will determine how long the color will last. It's also worth noting that a professional will be able to remove any old paint that's on your walls. Also, if you have a pet or children, you'll need to take special precautions to avoid damage.
Lastly, consider the cost of your paint job. You'll save a lot of headaches if you pay for the finest material you can afford.
When you decide to redecorate your interior walls, it's important to choose the right paint finish. There are a number of different types, each with its own benefits.
For example, satin finishes provide a silky, velvety look. They also help hide flaws on walls. These types of finishes are durable and easy to clean. However, they're not as resistant to moisture and mildew as higher-gloss finishes.
High-gloss paint finishes are a good option for painting around doors or cabinets. They offer a glass-like finish that can be used to add extra durability to high-traffic areas. But these paints are harder to apply than lower-gloss finishes. This can be problematic if you apply them improperly.
Another type of paint finish is flat. Flat paint has no shine. It's also porous, so it won't hold up well to regular washing.
Some people prefer a high-gloss paint finish, which provides a glossy appearance. The shininess of a paint finish affects the amount of light it reflects. This can be beneficial in rooms with a lot of natural light.
Eggshell finishes are another popular choice. These are less durable than semi-gloss or satin finishes, but they offer a velvety shine. Though not as clean as flat or satin, they still cover imperfections.
High-quality paints have more resins, which helps ensure a longer-lasting paint. Additionally, these finishes are more forgiving of touch-ups.
If you're planning to paint your home's interior, you'll want to know how much it will cost. There are a variety of factors that can affect the price, including the size of your home, the number of rooms you plan to paint, and the type of paint you use.