The cost of professional interior painting depends on a variety of factors. These include the square footage, number of rooms, and amount of paint to apply. Additionally, the interior painter will have to make any necessary repairs to the walls, ceiling, or trim before they begin the painting process. The more preparation the painter does beforehand, the lower the final cost will be. Prep work may include wall patching, baseboard caulking, or spackling.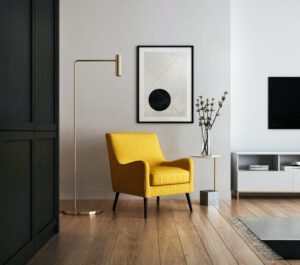 Professional interior painters typically charge between $2 and $6 per square foot. This means that a 1,000-square-foot home could run anywhere from $2,938 to $14,000. However, the price can also vary based on the type of paint used. Moreover, the cost may be higher if you have water stains or dark walls that need to be covered.
The cost of professional interior painting depends on the style and number of rooms in the house. A two-bedroom apartment can cost up to $2,700, while a two-bedroom condo will cost between $2,700 and $5,000. In addition, it is important to consider the layout of the space and the size of each room to determine the overall cost.
While it may be tempting to save money by painting the interior walls yourself, it is wise to hire a professional. This will save you time and money. Besides, the professionals will also be able to clean the surfaces and apply primer to them. These steps are essential for the finished result to look like a showroom.
The average cost of interior painting for a two-bedroom house is $3,000-$4,000. This includes labor, materials, and the cost of the paint. A two-bedroom home is easier to paint than a four-story home and will require less time and labor than a five-bedroom one.
The cost of doing interior painting can vary depending on the location, size of the room, and amount of paint used. The price will also depend on whether or not you are painting ceilings, trim, and walls. More work is required to prepare walls for painting, including spackling, baseboard caulking, and wall patching.
Generally, professional painters charge between twenty and fifty dollars per square foot. However, they may charge by the hour, so the price can vary greatly. If you are looking for a lower-cost alternative, you can consider hiring a handyman to help you. Handymen may be able to do a small painting job for $200 or less, depending on the size and scope of the work. Student painters can also be hired for a lower price, but make sure they have some work experience and are working under a reputable foreman before hiring them.
Preparation work is essential to a great paint job, but it can add up. Professional painters will also use drop cloths, rollers, and caulking. You'll also need to buy paint brushes, rollers, and tape, which can easily add up to $100 or more.
Before hiring a professional, make sure to get at least three estimates from different painting companies. Compare the costs of the materials, labor, and the time it will take them to complete the job. Make sure to read and understand all the information included in each quote. You should also get a written contract, as well as ask questions about their insurance.
Doing it yourself will save you money, but it is a tedious process. While you can save money, it won't be as beautiful as the professionals. Moreover, the DIY painting will take twice as long and will yield inferior results. But if you don't want to deal with the hassle, consider hiring a professional.
The professional painting will cost you around $650 to $1,000. However, the cost can vary depending on the number of rooms and the type of paint used. It may cost as low as $200 to $300 for a small apartment or as high as $2,938 for an entire house. Regardless of the size of the house, interior painting is an easy way to give it a new look without major construction or remodeling.